Psychotherapy to support you as you
Emerge
as your authentic self
Empowered
Embodied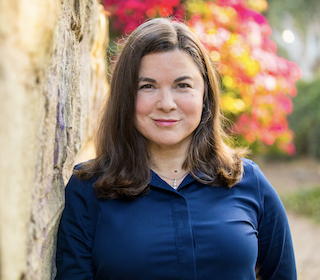 ---
Integrative,
connection-oriented and
experiential therapy
& coaching.
Gestalt therapy framework
EMDR with AI-assisted technology for faster outcomes
Somatic Experiencing® for trauma healing
Internal Family Systems (IFS)
Acceptance and Commitment Therapy (ACT)
Dialectical Behavior Therapy (DBT)
Mindfulness-based therapies
Self-compassion
---
What are you experiencing?
Trauma, PTSD & SBTS
Trauma, including PTSD, Complex PTSD (C-PTSD) and Sexism-Based Traumatic Stress (SBTS), including the spectrum of violence against women including sexual assault, workplace harassment, domestic violence, misogyny and sexism, oppression, abuse, childhood abuse and neglect, accidents, medical, mass disasters, attachment trauma, developmental trauma and intergenerational trauma.
Experience post-traumatic growth.
Obstacles to Wellbeing
Relationship issues, stress, depression, anxiety, self-esteem challenges, life-limiting mental blocks and values misalignment. Lifestyle and substance use, or behavioral, process-based challenges, including problems managing work, food, shopping, gambling or sex.
Find your joy.
Life's Transitions
Changes and opportunities including divorce, retirement, aging, parenthood, empty nest, career changes, grief and loss. Mindfully navigate and maintain openness to life's stages for growth and intentional presence.
Connect to your meaning.
Entrepreneurial & Professional Life Analysis
Analysis of your life as an entrepreneur or professional including leadership, vision, ambition, energy, meaning, stress management, boundaries, imposter syndrome, work and life integration, lifestyle relationships, choices and satisfaction.
Re-connect to your life.
---